Copyright © 2016 - 2021, The Troy Press
Copyright © 2016 - 2021, The Troy Press
News Summaries For 20180910
---
'Unjust court': Bolton vows to use 'any means' to protect US ally Israel from ICC
Contributed by: Art Richards
PHOTO: RT File photo of teargas canisters, fired by Israeli forces, falling onto Palestinian protesters, credit: Mahmud Hams /AFP
The US has announced its decision not to cooperate with the International Criminal Court, vowing to protect itself and its "friend and ally" Israel from the judicial body. It also threatened sanctions against the "unjust" court.
Announcing the move, US National Security Advisor John Bolton on Monday warned the ICC against continuing its investigation into alleged war crimes committed by Americans in Afghanistan. If the international court continues to pursue the probe, Washington will ban ICC judges from entering the country, prosecute them and sanction their funds, the official said in a speech before the Federalist Society in Washington, DC.
Bolton also ripped into the court's threat to Washington's "friend and ally" Israel as he referred to the investigation into alleged crimes against Palestinians. The probe into actions of such a "liberal, democratic nation" as Israel is unacceptable, Bolton said. Any countries supporting the investigation and cooperating with the ICC will be subject to secondary sanctions, he warned.
He then vowed to undertake action in the UN to bar the ICC from prosecuting nationals of any countries that did not ratify the statute of the international body.
---
British intelligence planning fake chemical attack in Syria - US Senator
Contributed by: Art Richards
Source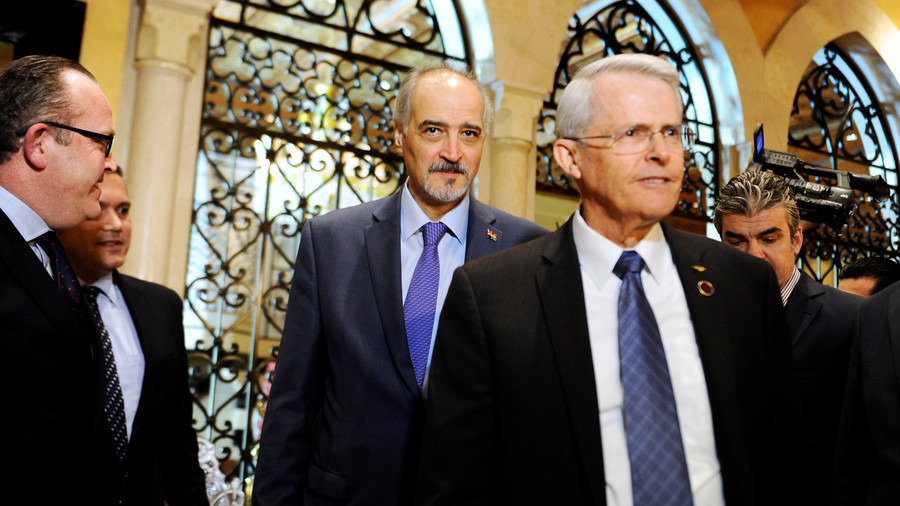 Virginia State Senator Richard Black has claimed UK intelligence was planning a chemical attack in Syria, which they would then blame on the Syrian government. Black made the claim after a meeting with President Bashar Assad.
"Around four weeks ago, we knew that British intelligence was working towards a chemical attack in order to blame the Syrian government, to hold Syria responsible," Black said on the Beirut-based Al Mayadeen news channel.
---
'ICC is dead to us': US to use 'any means' to shield citizens & allies from war-crime probes
Contributed by: Art Richards
Source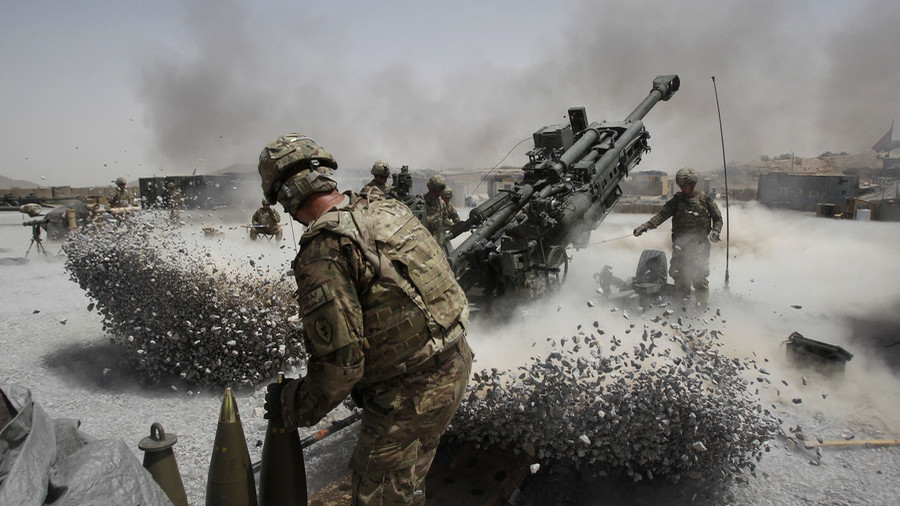 PHOTO:RT File photo, credit Baz Ratner / Reuters
Trump's "Security Adviser" John Bolton is expected to deliver a speach on Monday titled: "Protecting American Constitutionalism and Sovereignty from International Threats"
Excerpts of the draft being circulated include:
"We will not cooperate with the ICC. We will provide no assistance to the ICC. We will not join the ICC. We will let the ICC die on its own. After all, for all intents and purposes, the ICC is already dead to us."
---
Yet More Evidence The Democratic Party Is NOT Progressive
Contributed by: Art Richards
Source
As the source article points out, The Democratic Party and its allies are pumping resources into Rhode Island in an effort prop up an unpopular incumbent governor facing an insurgent challenge in a blue state when they COULD be helping a handful of dynamic gubernatorial candidates hoping to make history in three states currently governed by Republicans. In Florida, Georgia, and Maryland, Andrew Gillum, Stacey Abrams, and Ben Jealous are running unapologetically progressive campaigns that could result in each candidate becoming the first African-American to govern each state.
The Modern Democratic Party Is NOT Progressive.
---
Democratic Party subverting progressive candidates, taking Bank Industry money
Contributed by: Dada Scientist
Source
Sep 18, 2018
The Jimmy Dore Show
the yt video Ocasio-Cortez Endorses Cuomo As Cuomo Flips Off Progressives
Andrew Gillum Florida governor candidate works with Cory Booker
It seems Democratic party insiders are at work reining in new-found progressivism. I'm sure they make a convincing case...
Sep 23 2018
The Jimmy Dore Show
the yt video Banks Run Commercial ENDORSING Corporate Democrats
More evidence of Democratic Party influenced by the banking industry...
---
Democ. Party subverting progressives, REJOINER...AOC, Cuomo, Dore, Seder
Contributed by: Dada Scientist
Source
Another yt video. (Click "source" above.)
"Jimmy Dore's Pathologically Silly Critique of Alexandria Ocasio-Cortez"
(yt vid. posted Sept. 24, 2018)
About Andrew Cuomo, Jimmy Dore, and Alexandria Ocasio-Cortez; a second perspective by Sam Seder. In reference to the link above, Dem.Party subverts progressives. "AOC Endorses Cuomo As Cuomo Flips Off Progressives". For your consideration. Decide for yourself who is correct here. We do not tell you what to think.
---
More on Democratic Party, progressives, Andrew Gillum, Florida race
Contributed by: Dada Scientist
Source
"How Democratic Establishment Is Squeezing Andrew Gillum"
See the Jimmy Dore yt video at the link above. In the governer's race in Florida, Democratic progressive Andrew Gillum is playing along with the establishment Democratic politicians who don't actually like him. The concept is that the progressive part of the Democrats is being subverted by too-close associations with, and endorsements of, non-progressive establishment figures like Debbie Wasserman Schultz, H. Clinton, Michael Bloomberg.
---
---
Many Daily News Summary entries come from The Progressives' Chat Forum; join us right now by picking the top list entry on this page.
---
---